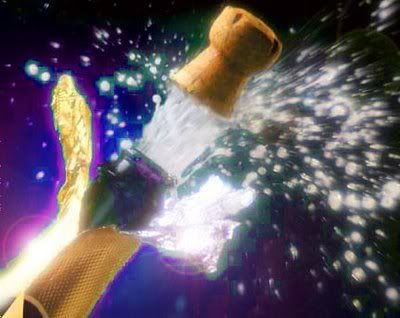 MMEF has reason to celebrate!
We are delighted to announce that the NZQA have approved MMEF's application to become a Private Training Establishment (PTE)!
The final step before approval was to establish the proposed training environment, with all but the students, for NZQA to visit. It looked aesthetically beautiful and we were thrilled to get the final seal of approval for next year!
$1800 raised from the Silent Auction!

Thank you to the organisations and individuals who gifted us products and to all of your bids, MMEF raised $1800 at the silent auction in Napier last month. A tremendous effort by all those involved and a huge amount of fun was had in the process!
Susan Stephenson has donated a limited edition print of the Nepali Baby, as seen on the latest
The Joyful Child
catalogue. It is on its way now from the United States and will be framed and auctioned soon - watch this space!
Michael Olaf Catalogues now available from MMEF
MMEF are now the New Zealand stockists of the Michael Olaf catalogues.
The Joyful Child
- 0-3 2008 - 2009 and
Child of
the World
- 3-12 2008-2009. The price is $15 for one or $20(inc. GST) for one of each plus postage. The snippets of information classified by age and curriculum area can be a source of inspiration for parents and teachers alike. One school recently, whilst wrestling with creative ideas to introduce 'bite size gems of philosophy' to parents purchased a catalogue for each family attending their school! Please email mmef@ihug.co.nz with your orders.
The ideas expressed in the catalogues are not necessarily those of MMEF.

Montessori Assistants Certificate Course - Dunedin and
Auckland

Registrations for the above course are still arriving.

For those of you still planning to book for the Dunedin course, accommodation in Dunedin is likely to be sparse as we are competing with the All Blacks for beds!
I would urge you to move quickly if you're planning on attending. If you have already booked accommodation in Dunedin and are happy to share facilities and costs please email
mmef@ihug.co.nz. The dates once again:
Auckland - Saturday 5th - Friday 11th July
8.30-5.30p.m
Titoki Montessori School
70a Stredwick Drive
Torbay
Auckland
Dunedin - Saturday 12th - Friday 18th July
8.30-6.30p.m. (early finish on Friday)
Montessori at the Gardens
7 Chambers Street
North East Valley
Dunedin

Enquiries: 09-422 9981 or mmef@ihug.co.nz



MANZ Conference- Napier
Many attendees of the Conference commented that the back to
basic message from the speakers
Cheryl Ferreira, Pam
Nunn, Nicola Chisnall and Larry & Pat Schaeffer acted as a timely reminder for us all. At
times the paper work and regulatory requirements seem exhaustive; however, we should never lose sight of the
child as the very essence of our work!
ECC Conference - Wellington

Cheryl Ferreira was one of the
keynote
speakers also
alongside other eminent speakers including LilianKatz, at the recent ECC Conference in Wellington. Again, attendees commented how refreshing it was to hear Cheryl focus the audience's attention back to the child rather than illuminating the surrounding building and programmes. There's certainly a resounding message to each and every one us of. Some of the presentations can be viewed via the ECC website www.ecc.org.nz/conference/presenters.html
And finally....visit our main website
www.mmef.org.nz
to download your application form for either the Assistants Certificate Courses in July or the 3-6 course in 2009.
To subscribe to 'MMEF News' – a complimentary MMEF newsletter- please email us at mmef@ihug.co.nz.
Best wishes,
Carol, Tia, Anna, Shirley, Lynne
Trustees, MMEF