Dear Maria Montessori Education Foundation Supporters
We have good news and bad news this New Year. First, the bad news: MMEF were unable to secure funding at the end of last year therefore, the course that was planned for 2012 is unable to proceed as planned. 
The good news is we're not going away. We will see many of you at the MANZ Conference in April. Come and see us at the MMEF stand to find out what's in store from MMEF this year – plans are already afoot.
We can tell you that we're planning to offer an AMI Assistant Certificate Course later in the year – we'll have details for you at the Conference! Do continue to keep us informed of your interest in AMI Training and when there's a real demand in New Zealand – which there really hasn't been to date – we can make it happen!
Aid to Life Website – a message from Montessori Australia Foundation
We are delighted to announce that the Aid to Life website for parent education is now live.
The Aid to Life Initiative is founded on the idea that children develop optimally when they are brought up in an environment that supports their natural development, with an adult who understands how to connect them to positive activity and then allows them enough time to grow and develop according to their own pace and rhythm.
It aims to give parents clear, simple, straightforward advice in a format that is easy to understand and apply.
At the moment this website addresses the child between birth and three but its aim eventually is to address the needs of the child and the role of the parent with children all the way through to adolescence.
In addition to the website, a series of leaflets, booklets and DVDs have been created based on the Aid to Life initiative. These offer a useful resource for parents and anyone wishing to run parent support groups. These can be ordered from the Montessori Australia Foundation by email info@montessori.org.au.
WE recommend circulating the website address to all parents of 0-3 aged children. And here it is: www. aidt olife.org/
0-6 Training in Japan – a message from Susan Stephenson
See if you can access this page, and if you can feel free to share it with any interested parties.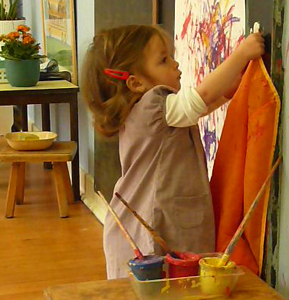 http://www.facebook.com/pages/AMI-Montessori-0-6-Course-Japan/331575853532427
It is the announcement of the AMI Montessori course that will begin in the Osaka/Kobe area of Japan in September. It will be given over an 18-month period, 4 sessions (13 weeks, 15 weeks, 11 weeks, and 9 weeks). Lectures will be in English with Japanese translation so people from all over the world are invited to apply!
Please email mmef@ihug.co.nz with your comments, thoughts and suggestions.
Happy Term 1,
Carol, Tia, Anna, Shirley, Lynne
MMEF TRUSTEES